The 2019 Pimento Conference
Welcome to our very first Pimento Conference, taking place on Thursday 19th September, at the Montcalm Marble Arch London Hotel.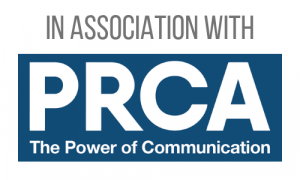 Celebrating 15 years since its inception, Pimento will be hosting an inaugural Sales and Marketing Conference for members, selected clients and guests on 19th September 2019, at the Montcalm Marble Arch Hotel, London.
The Conference will focus on the changing world of independent agencies and consultancies, and how best to respond to changing client demands – featuring an amazing line-up of speakers, a series of 5-minute elevator pitches and a number of networking and meeting opportunities.
The keynote session will be delivered by Stephen Woodford CEO of the Advertising Association, followed by Barry Dudley Founding Partner of Green Square, Nick Band Co-Founder of Pimento People, Kerry Baillie & Richard Norton from Tiny Giant, Lee Warren Director at Invisible Advantage and a special guest to be announced soon. For a full list of our speakers click here.
This is the perfect opportunity to meet, engage and collaborate with some of the finest independent agencies and consultants, contributing to the growth of your own business and expanding on your current proposition through partnering.
There will be an exhibition in the Pimento Village running alongside the conference for members to promote their services and skills. Please get in touch if you'd like to exhibit.
Sponsorship opportunities are available, including sponsoring the Pimento Village and evening drinks. Contact us for more information.
To see more details about all of our sponsors and exhibitors, click here.
The delegate rate, including refreshments and lunch, is just £150 for Members and Clients, £195 for Non-Members and for under 24s just £95 (all excluding VAT), but with limited places please click here to reserve your ticket now.
The Conference will finish up with drinks and a chance for some further networking and exploration of the Pimento Village, followed by the UK Agency Awards taking place that evening.