Welcome to our events page, listing our latest live and virtual events including our BD Club and Marketing Spice Live events, some for our members, some open to all, and including our latest Podcast episodes – Marketing Spice.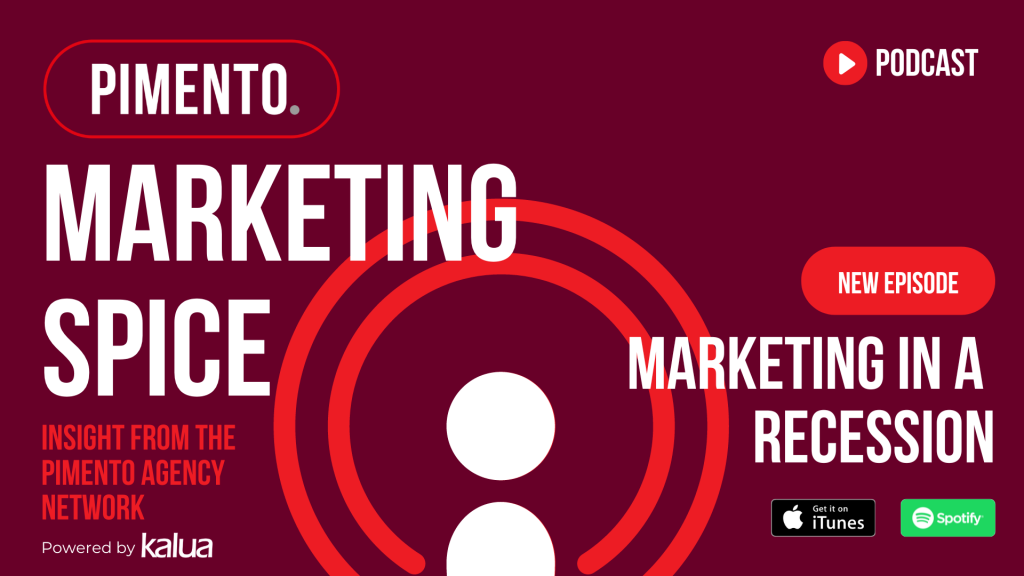 MARKETING SPICE: EPISODE 6 – MARKETING IN A RECESSION
A Pimento Podcast, produced by Kalua
Paddy Woods, Pimento's Head of Marketing & New Business, speaks to agency experts – Jon Goulding, Director of Atomic, Katherine Spence, Partner at Pagefield, and William Mould, Co-founder and Managing Director of XYZ – to explore what brands can be doing to maintain trust, build authenticity and look at how to shift products to become a necessity in the consumer mind.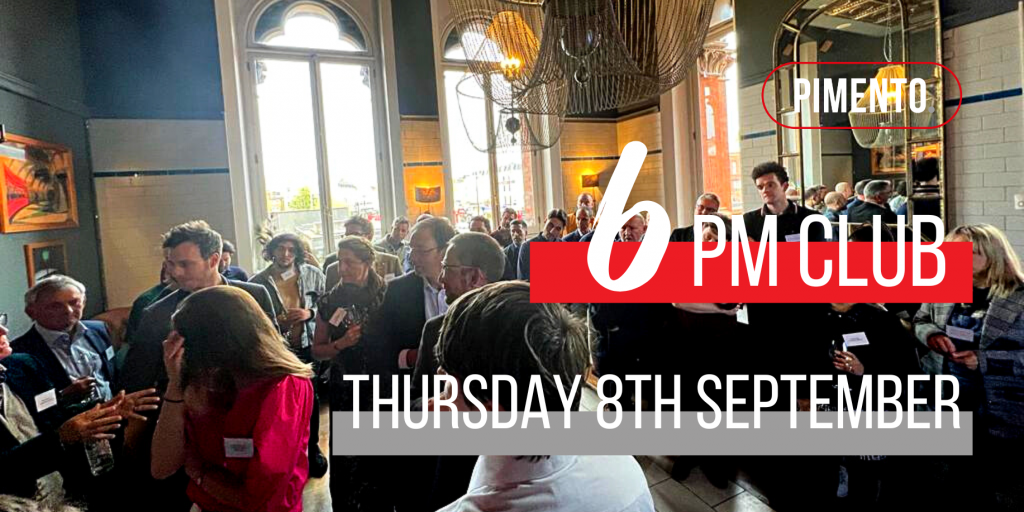 6PM CLUB: LEEDS
Hosted by Beacon
Thursday 8th September at 6pm
Our fourth live networking event of the year will be hosted by Beacon in Leeds. You will get the opportunity to meet with fellow member agencies after a short introduction from our host. These social events provide a great chance to make new friends and create new opportunities.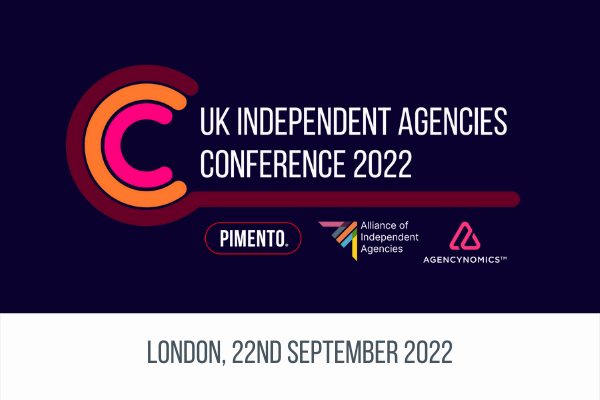 UK INDEPENDENT AGENCIES' CONFERENCE 2022
22nd September, London
We are delighted to announce that for the first time, Pimento, the Alliance of Independent Agencies and Agencynomics are coming together to host an event to support the UK's Independent Agencies – The inaugural UK Independent Agencies' Conference – taking place at the Montcalm Marble Arch Hotel, London, on Thursday 22nd September 2022. Tickets are now available with discounts for members.
PARTNER EVENTS
We also have a number of free, paid and member events hosted by our partners at the Alliance of Independent Agencies, PRCA and BIMA. Click each banner below for more information.
MISSED A RECENT EVENT?
Not to worry, we record most of them and you can view them on our YouTube channel. Here's some recent highlights: