Welcome to our events page, listing our latest live and online marketing events including our Business Development Club and Marketing Spice Live events, some for our member agencies, some open to all marketers, and including our latest Podcast episodes – Marketing Spice.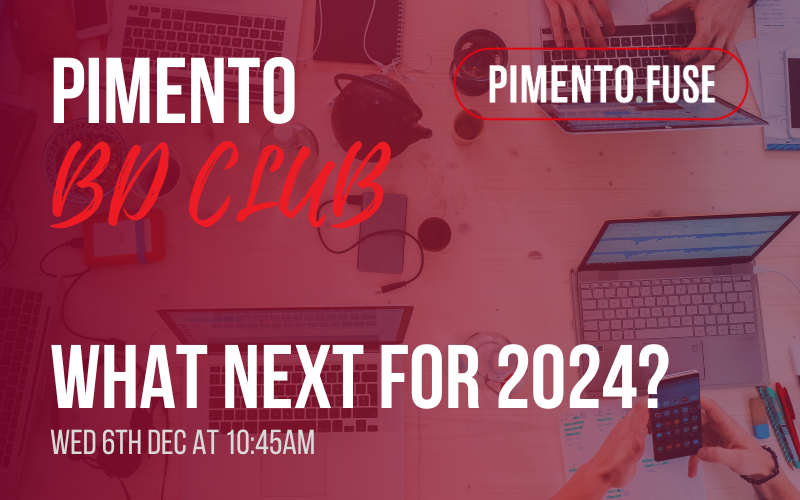 BUSINESS DEVELOPMENT CLUB: WHAT NEXT FOR 2024?
Wednesday 6th December, 10:45am – 11.45am
It's the last Pimento Business Development Club of 2023. In this final session, we will be exploring the trends for 2024 that will help us stay ahead in new business.
I have a great panel of experts who will be sharing their knowledge to help your thinking for 2024:
Katie Street – Managing Director and Founder of Street Agency
Adam Graham – Managing Director and Founder of Gray Matters
Charlotte Anderson – Business Development & Marketing Consultant and Founder of GrowthNB
Guy Littlejohn – Fractional Chief Revenue Officer and Founder of Facets
Please note, the time is 15 minutes earlier than our usual events – at 10.45 – 11.45.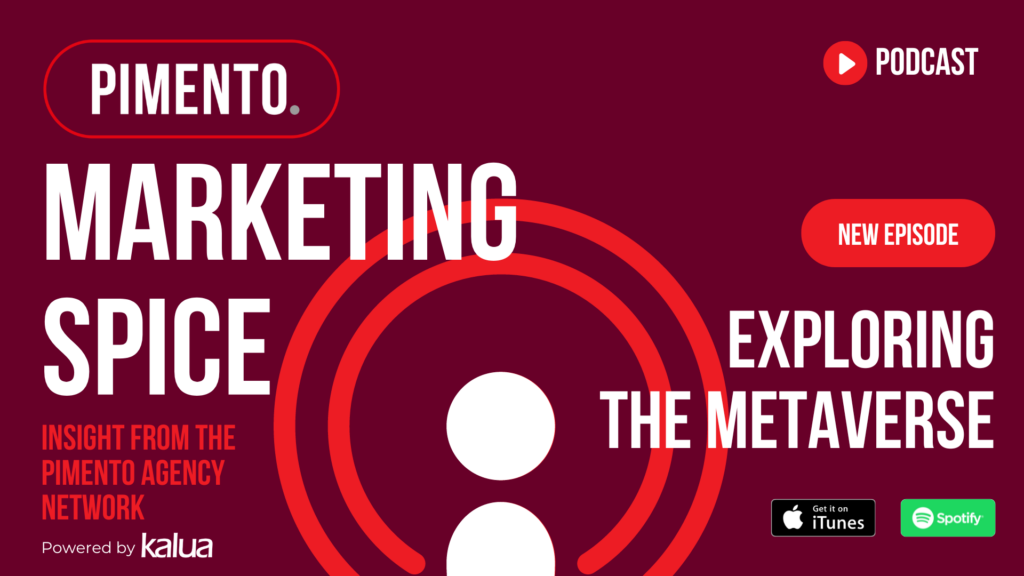 MARKETING SPICE: SEASON 2, EPISODE 1 – EXPLORING THE METAVERSE
A Pimento Podcast, produced by Kalua
Paddy Woods, Pimento's Head of Marketing & New Business, is joined by an incredible panel of experts to guide us through the Metaverse landscape: Will Gadsby Peet, Co-Founder and Chief Strategy Officer at Literal Humans; Tom Maverley, Founder of Maverick Partners; and Charles Stanton, Chief Marketing Officer for Forj, a Metaverse company pioneering NFTs for blockchain projects.
MISSED A RECENT EVENT?
Not to worry, we record most of them and you can view them on our YouTube channel. Here's some recent highlights:
PARTNER EVENTS
We also have a number of free, paid and member events hosted by our partners at the Alliance of Independent Agencies, PRCA and BIMA. Click each banner below for more information.