Welcome to our events page, listing our latest live and virtual events including our BD Club and Marketing Spice Live events, some for our members, some open to all, and including our latest Podcast episodes – Marketing Spice.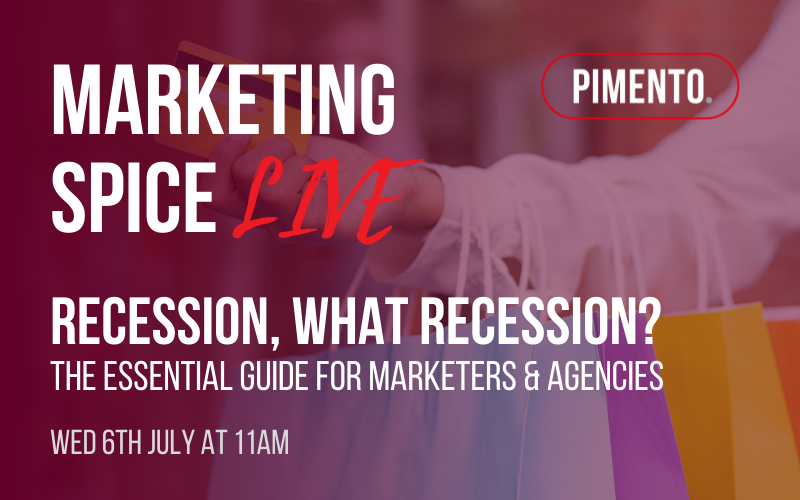 MARKETING SPICE LIVE: RECESSION, WHAT RECESSION?
The essential guide for marketers & agencies
Wednesday 6th July at 11am
In this webinar, you will hear from industry experts on how brands and agencies can protect themselves against recession and weather the next economic storm.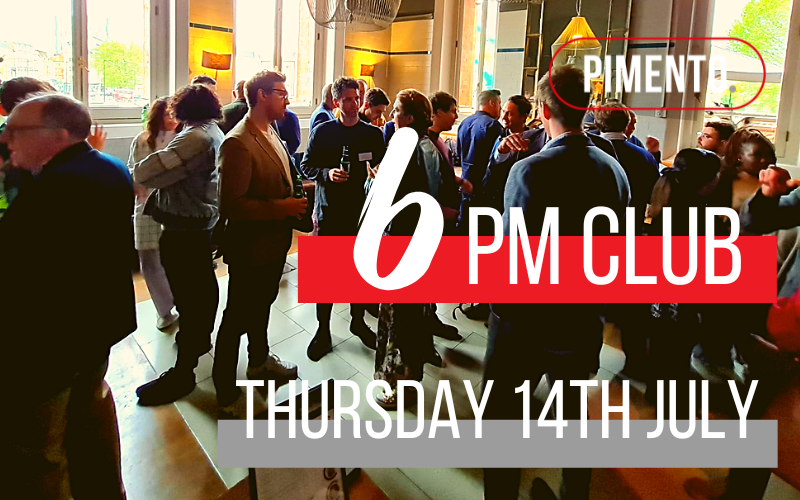 6PM CLUB: NORWICH
Hosted by Quickfire Digital
Thursday 14th July at 6pm
Our third live networking event of the year will be hosted by Quickfire Digital in Norwich. You will get the opportunity to meet with fellow member agencies after a short introduction from our host. These social events provide a great chance to make new friends and create new opportunities.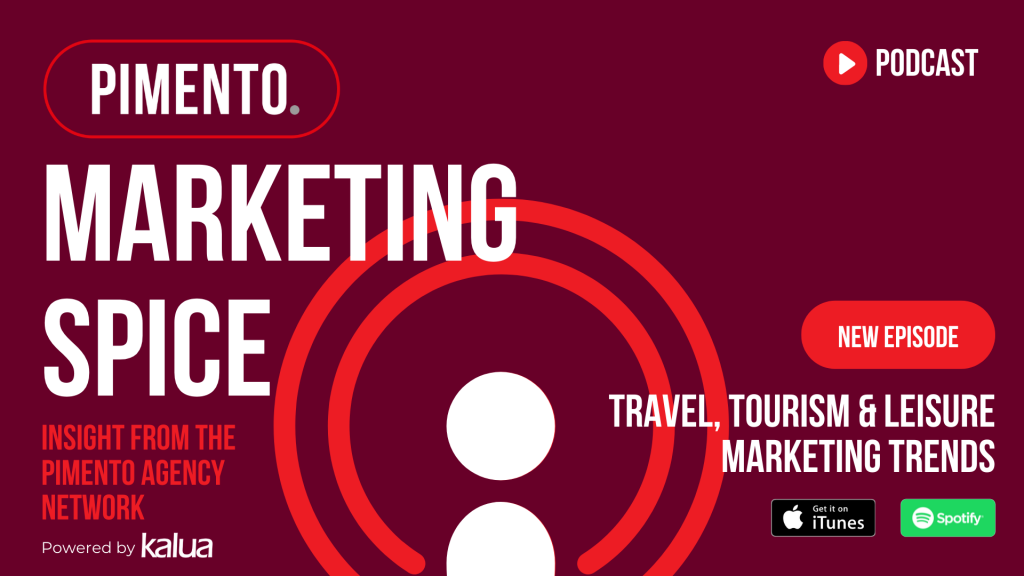 MARKETING SPICE: EPISODE 5 – TRAVEL, TOURISM & LEISURE MARKETING TRENDS
A Pimento Podcast, produced by Kalua
We talk to Jon Walton from Spike Insights and Avvy Phul from the Barter Consultancy, and feature a soundbite from Si Muddell at Woven Agency, about the world of travel and tourism. We saw around 23 airlines collapse because of Covid, and TUI make losses of over £1.8bn. But on the flipside, we saw staycations grow by 33% and we saw the hashtag 'Staycation' receive over 800 million views on TikTok. And the world is changing again as restrictions begin to get lifted and consumers look to travel again. So, what should travel companies be thinking about right now, as they look at their strategies for the future?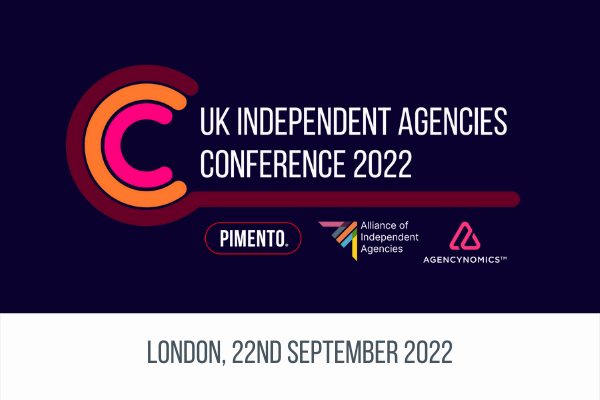 UK INDEPENDENT AGENCIES CONFERENCE 2022
22nd September, London
We are delighted to announce that for the first time, Pimento, the Alliance of Independent Agencies and Agencynomics are coming together to host an event to support the UK's Independent Agencies – The inaugural UK Independent Agencies' Conference – taking place at the Montcalm Marble Arch Hotel, London, on Thursday 22nd September 2022. Early bird tickets are now available with discounts for members.
PARTNER EVENTS
We also have a number of free, paid and member events hosted by our partners at the Alliance of Independent Agencies, PRCA and BIMA. Click each banner below for more information.
MISSED A RECENT EVENT?
Not to worry, we record most of them and you can view them on our YouTube channel. Here's some recent highlights: