Speakers
We are very pleased to announce the following speakers for the 2023 Conference.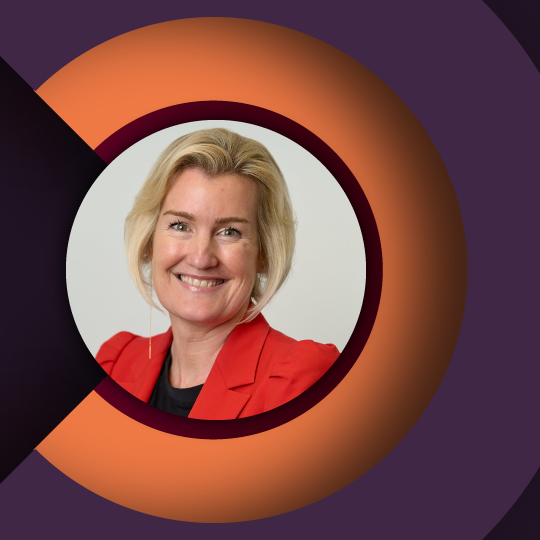 Shevaun Haviland
Director General, British Chamber of Commerce
Shevaun became Director General of BCC at the end of April 2021. She joined BCC from the Cabinet Office where she led Business Partnerships. She joined the Government in 2016 and also ran the Inclusive Economy Partnership for HMG. Starting her career in consultancy in London and New York, she then moved to the Walt Disney Company in strategic planning before joining Disneyland Paris, opening the second theme park. Shevaun then joined the agency world, running global accounts for Millward Brown, Mindshare and WPP.
Shevaun has a passion for business as a force for good. She is a social impact investor, sits on the Ventures Advisory Board of Un Ltd, and is Trustee of Barefoot College International as well as a board member of Women of the World Foundation.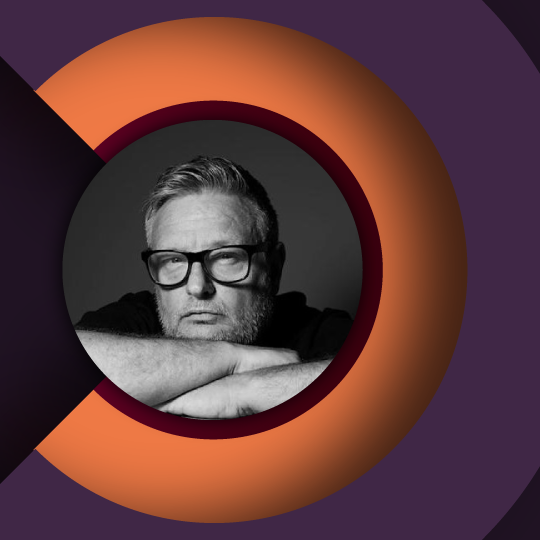 Rankin
Photographer, Publisher, Film Director, Founder of Rankin Creative
Rankin is a British photographer, publisher and film director. Alongside being head of the eponymous agency RANKIN Creative, which hosts an 80+ strong team that puts strategy, creative and production all under one roof.

Through RANKIN Creative, he is best known for work that is on the cultural cusp and leading future trends: producing rule-breaking campaigns for brands such as Unilever, L'Oreal and Samsonite; creating wide reaching projects for charities including Women's Aid and Macmillan; and shooting music videos for the likes of Miley Cyrus, Rita Ora and Kelis. As a photographer Rankin's portfolio ranges from portraiture to documentary. He has shot The Rolling Stones, David Bowie, Kate Moss, Kendall Jenner and The Queen to name only a few.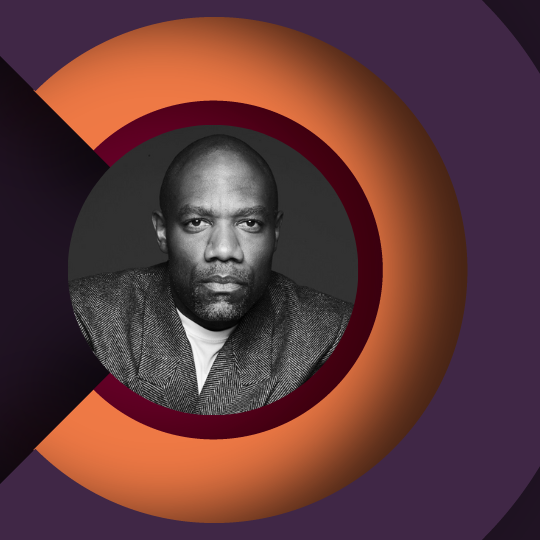 Kenyatte Nelson
Chief Membership & Customer Officer at Co-op
As the Chief Membership & Customer Officer for the world's largest consumer Cooperative,
He is responsible for driving the overall growth agenda and leads the businesses efforts across Marketing & Communications, Membership & CRM, and is also responsible for Coop Live (the commercialisation of the naming rights for what will be the UK's largest live music venue, set to open later this year).
Over the last 20 years Kenyatte has worked in the Americas, EMEA, and Asia, in the consume product, D2C/ecommerce and retail sectors – including spending 5 'character building' years with some of the world's largest and most well-known fragrance brands, including Gucci, Dolce & Gabbana and Escada.
A self-described 'anthropologist' and lover of the human condition… Kenyatte is a curator, romantic, truth seeker, work in progress and a believer that there is beauty in all things.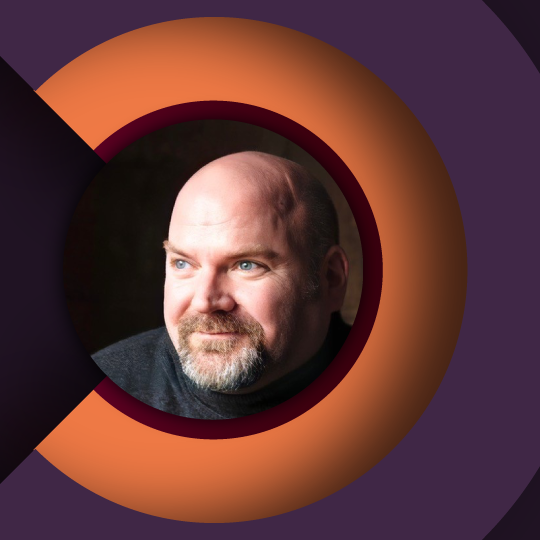 David Meikle
Founder, The HTBAG Company
David is founder and owner of the HTBAG Company and a natural innovator and problem-solver. As a business and marketing consultant, agency intermediary, author and trainer, David has been described as one of the world's leading thinkers in advertising and marketing operations.
Published in 2017, David's book, 'How to Buy a Gorilla', provided the first comprehensive model to reconcile the conflicts between marketing, procurement and advertising agencies, and has received widespread critical acclaim.
David's new book, 'Tuning Up', which addresses what makes great working relationships and how to build them, is due for publication in September 2023 and is already generating widespread interest. An interactive diagnostic tool will accompany the book.
Before founding his current consultancy business in 2009, David held senior positions at Grey Worldwide and Ogilvy &Mather in London, as well as Head of Country for Ogilvy Russia during the BRIC boom of the noughties where he grew their business more than 500% in four years.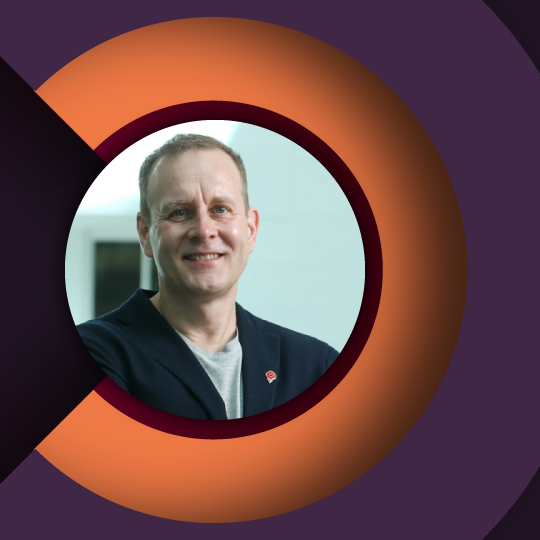 Chris Hirst
Best-Selling & Award-Winning Author: No Bullsh*t Leadership and No Bullsh*t Change
With more than a decade of experience in Global and UK CEO positions, Chris is widely recognised as an innovative and inspirational leader with a proven track record of successful business transformation – guiding businesses to record growth and lasting repetitional change. He is author of the best-selling and award winning book No Bullsh*t Leadership. His second book, No Bullsh*t Change is out now.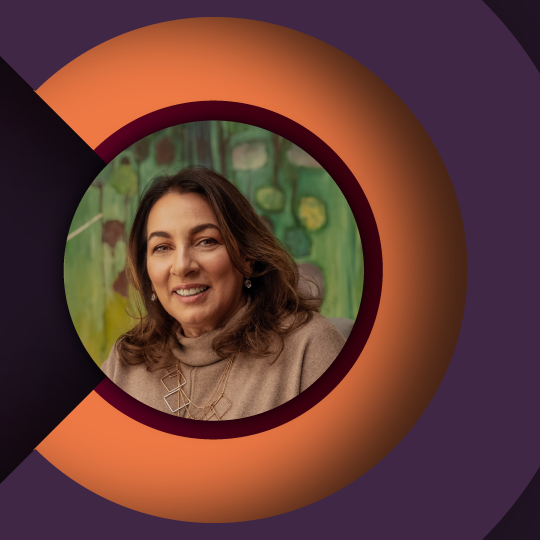 Vonnie Alexander
Practice Lead, AAR
Following a 15-year career in the Marketing, Advertising and Communications industry working with clients from all sectors, Vonnie set up award winning agency Kitcatt Nohr Alexander Shaw in 2002 with three partners and grew the business before selling it to Publicis Groupe ten years later. She now divides her time between AAR and as an Executive Coach, NED, and Consultant.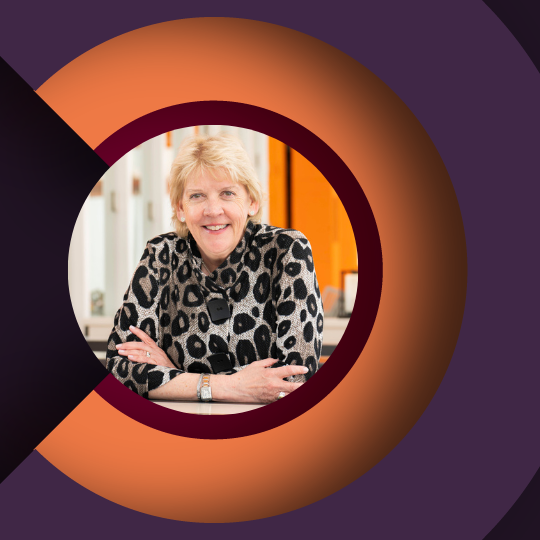 Jo Rzymowska
Vice President & Managing Director, EMEA for Celebrity Cruises
Jo has had a remarkable international career holding senior commercial, sales and marketing roles at Walt Disney Parks and Resorts, Universal Studios, Thomas Cook and Royal Caribbean Cruises.
Straight-talking Rzymowska is a dynamic leader, driving collaboration and inspiring change. She is an exceptional speaker, having hosted and delivered several keynote speeches at global conferences across the leisure, travel and hospitality sectors.
Throughout her award-winning career Rzymowska has been instrumental in delivering game-changing brand partnerships with leading names, including Annie Liebowitz, Kelly Hoppen and Ben Fogle. Using her experience from working with influential industry leaders over the past four decades.
Rzymowska is renowned for her passionate commitment to diversity, equity and inclusion, in particular advocating for both women and the LGBTQ+ community. She was a founding partner of TTG's LGBT Travel Network and was part of the advisory panel of the everywoman Travel Awards, created to recognise female leadership and male allyship.
Rzymowska has been recognised for her contributions to the travel industry with the Outstanding Achievement Award at the 2017 Travel Weekly Globe Awards; TTG's LGBT+ Trailblazer of the Year 2021, and most recently, she was named one of the world's best LGBT+ executive role models by Yahoo! Finance 2022.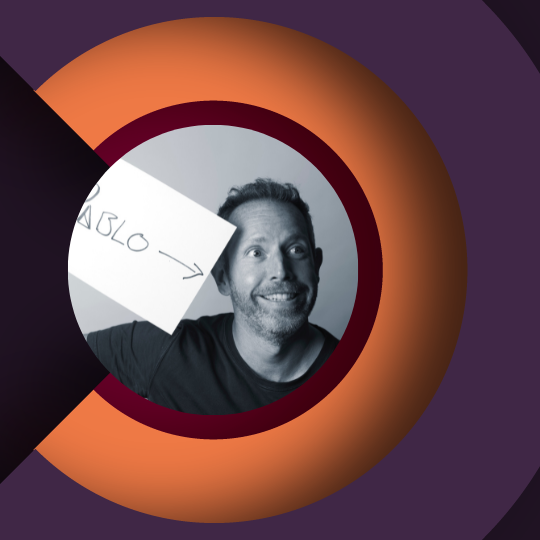 Gareth Mercer
Founding Partner, Pablo London
Gareth is the founding partner of Pablo. Pablo means humble which explains their culture but also their approach to building brand, i.e. earning the attention of their audience. Pablo have been the fastest growing independent agency in the UK for the last 6 years and number one agency overall for the last 2 years (according to the Campaign Magazine). It was named Independent Agency of the Year in the UK and Global Independent Agency of the Year this year.
Pablo believe in actions over words and were the first agency in the UK to implement an unlimited holiday allowance and gender-neutral parental leave.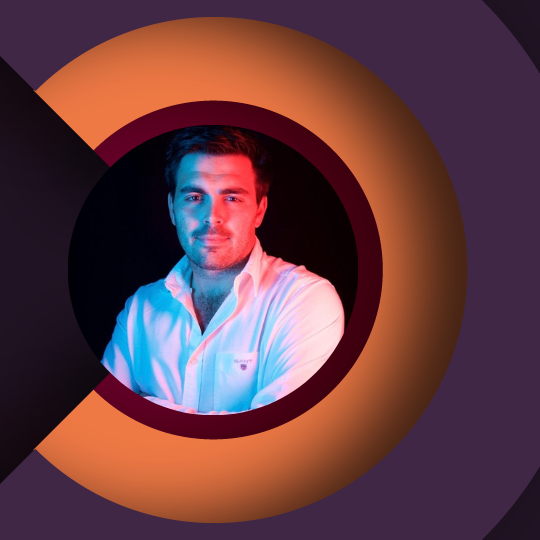 Nathan Lomax
Co-Founder & Director of Quickfire Digital
Nathan is co-founder and director of Quickfire Digital and he is leading innovation in the area of e-commerce and retail. He started his agency at 18 straight from school, then rebranded to Quickfire Digital 5 and a half years ago and formed the company Harper Lomax Ltd T/A Quickfire Digital.
Both on the business front and within the community, Nathan is relentless in his drive to succeed and, while doing so, help others. He has won numerous awards and most recently picked up the Rising Star Award in the European Agency Awards 2020. He has also been awarded in the Rising Star category in the UK Agency Awards, and has been recognised as a BIMA 100 Rising Star.
Nathan's agency Quickfire Digital were recognised in 2022 as the European E-commerce Agency of the Year.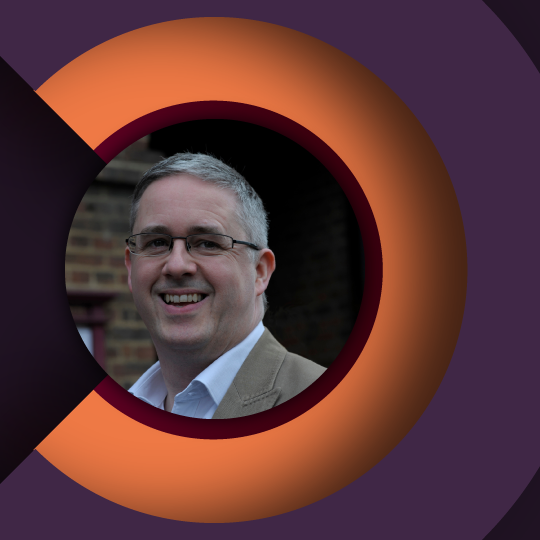 Mike Lander
Chief Executive Officer at Piscari
Mike Lander is a successful entrepreneur, ex-Procurement Director and expert negotiator (according to his clients), with a proven track record of buying, growing and selling businesses. He's raised over £6.5m of acquisition/growth capital in his career and grown companies profitably to over £20m revenue – he's also negotiated 100s of deals as a buyer worth over £470m in total.
Mike has a uniquely valuable perspective on negotiating commercial deals, having worked on both sides of the table as a Procurement Director and an entrepreneur. In one of his roles, Mike worked as a Procurement Director for what is now one of the world's largest recruitment outsourcing organisations worth more than $1bn.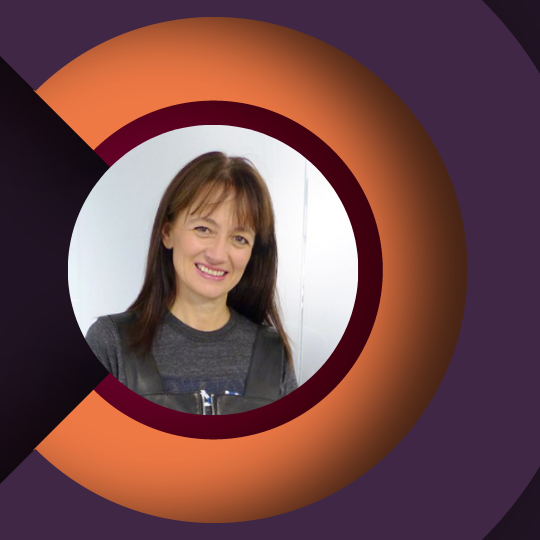 Jenny Biggam
Owner, the7stars
Jenny set up the7stars in 2005 after a career in media agencies including Zenith and Carat. In the last 18 years the7stars has grown to be the UK's largest media independent agency with billings of over £425million and over 300 people. the7stars has been named Agency of the Year by Campaign Magazine (2015 and 2017), Media Week (2015), The Drum (2018) and Mediatel (2018) and most recently, Campaign's Independent Media Agency of the Year (2022). They have won numerous awards including golds at Media Week and an IPA Effectiveness Award.
Jenny is particularly passionate about workplace culture and personally leads a number of diversity and inclusion initiatives at the agency. She is particularly proud that the agency has been listed in the Best Companies to Work For consistently for the last ten years and in 2023 the7stars were crowned Campaign's Best Places To Work: Top 5 Large Companies Winner. In 2016 Jenny launched the7stars Foundation to support under-privileged young people in the UK and the7stars donates 5% of profits to good causes via the Foundation. Jenny is a member of the IPA Media Futures Group, the IPA/ISBA Sustainable Working Relationships Group, the ASA's Industry Advisory Panel and the British Heart Foundation's Marketing Committee.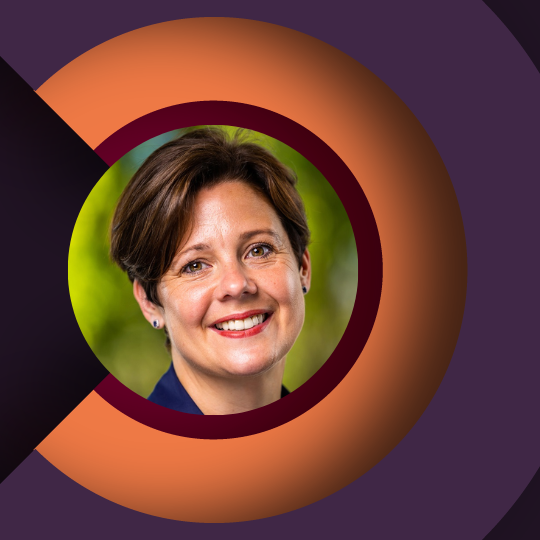 Katy Taylor
Chief Customer Officer at Southern Water
Katy joined Southern Water in August 2021. She was previously Chief Strategy and Customer Officer at Go-Ahead, the FTSE 250 international passenger transport business, where her responsibilities included commercial development, customer experience, corporate affairs, innovation, strategy and sustainability.
Before Go-Ahead, Katy has held director-level roles in financial services, media and professional services including Kroll, VTB Bank and IG Group, focussing on digital retailing, reputation, marketing and customer experience.
Katy joined Anchor's Board in 2020 as a Non-Executive Director. She is also a Board Governor at Kingston University and Advisory Board member at micro-donation charity Pennies. She is a founding member of the Business in the Community Place initiative.