How Agencies Can Win in 2023
The economic climate is making clients nervous and so agencies must be prepared to adjust strategies in response to changes in order to win in 2023. We've already heard from agencies that some clients are putting their marketing budgets on hold or that marketing teams in the UK are being made redundant (and they feel that's just the start). But then you speak to other agencies, and they've got the strongest pipeline they've had in ages…
So how can agencies win in 2023?
In our latest Pimento Business Development Club we invited three experts to discuss the opportunities in 2023:
Katie Street – Founder of Street Agency, who enable businesses to supercharge their ability to grow by building scalable, marketing-led sales programmes
Adam Graham – Founder of Gray Matters, a new business and growth consultancy
Keith Smith – Managing Director of the The Advertist, a new business platform for creative, digital and PR agencies
Influencing and Converting More Clients When Their Budgets Have Been Cut
Even though the latest IPA Bellwether report shows that total marketing budgets were up for their seventh consecutive quarter at the back end of 2022 we are seeing that budgets are being squeezed. Clients are scrutinising their budgets, so the following tips will help to influence and convert more clients when their budgets have been cut.
Be creative with budgets to maintain relevance
Agencies need to be helping brands to maintain their relevance and demonstrate greater understanding of the current market conditions the clients face. This comes down to creative and commercial effectiveness and their ability to adapt to support the client more appropriately.
Offer your clients advice and insights
We all know the rule, you stop marketing, you lose your share of voice, and that ultimately hits your share of market. Clients need our support more than ever to help them navigate these times. So it is about bringing in relevant, valuable advice that is going to support and protect their brand in both the short and long-term.
Show your empathy, listen, understand their business challenges and remove the barriers to buy
It's not easy to understand the level of scrutiny marketing professionals are under from their stakeholders. Listen to your client's challenges and be adaptive to what they are saying – give them what they need right now. When the times change, we have to change with them.
Make it as easy as possible to start working with you and buying you. So if you're trying to attract new clients or continue working with your existing clients, develop some 'gateway products', which offer tangible outcomes. You need them to experience you, and it is a great way of getting them wanting more of your expertise.
If what you're selling is more bespoke and 'finger-in-the-air', that's when things can start to fall away from you in the sale. There is a wide range of different decision makers with different objectives and motivations. The scope can be undefined and uncertain. Whereas, if you can be really strict on "This is what you're buying. This is the time scope. This is the output. This is the price." You can maintain control of that sale by creating more packaged options of what you do.
How can agencies stay resilient and win in 2023?
Do what's achievable for you
The key to resiliency is being adaptable, being able to move and switch your game up. The more rigid you are, the harder it's going to be because you're only selling one thing to one type of person. Look at removing the friction and the barriers to buy you as an agency and make it easier for them to justify it.
Create tactics that will reach your target audience in the right place. But also tactics that are achievable and easy for you to do.
Think about the types of content that are going to make it easier for you to reach more people and diversify your content. For instance, Katie does a podcast and Pimento runs a lot of events for agencies. Then think about how you can shatter that content to make one thing go much further and across more channels.
And remember to be more human. Create more human content, show your culture and your people. Talk about the things that matter.
What is it that you can help your audience with? Could you start to build a community? Create a LinkedIn group. Go live on LinkedIn. Whatever is easy to do, do it and keep doing it. Don't expect hundreds and hundreds of leads to come in on day one. Let it grow and get better over time.
So pick something that is easy for you to do and that you can put in a place where your audience is live and breathing. It will help build engagement and trust – the number one thing for B2B marketing. It's about building community and building trust with your audience.
Build a robust partnership network
Building partnership networks is a key part of new business and will be even more important for agencies to win in 2023. It will fundamentally make you more resilient, build value to your clients, and to your partners. Look at developing a matrix of your key partners, then reach out and nurture your partnerships to make sure you are top of mind constantly.
Look at how you can create opportunities together. The more effective your partnership strategy and approach is, the better your pipeline will become.
Be strict about the clients you take on
Be more focussed on the clients you want and do not go after everything. Doing this takes you out of your comfort zone, and will likely impact your pitch success rate. Have a really clear plan about the clients that you want (that you know are going to be more profitable, will enable you to do better work, fits with your brand, your positioning and culture, and are going to be easier for you to retain) and if clients do not fit your criteria, then look to introduce them to your partnership network.
The key is understanding:
Where you want to go
Who the clients are that you work really well with
What type of work you love
Which clients make your team happy
If your team is doing stuff they love and they're brilliant at, that's the winning recipe, you'll keep clients and you'll keep winning new ones.
---
We hope that has given you an idea of how agencies win in 2023. Ultimately, agencies need to be helping brands to maintain their relevance and demonstrate some understanding of the current market.
Remember, it comes down to creative & commercial effectiveness, your ability to adapt and be valuable.
---
Thanks again to our speakers for sharing their thoughts and advice.
If you missed this particular event, you can watch it here.
If you have any queries, or if you'd like to find out more about becoming a Pimento Member, please do get in touch and find out more here.
If you like this article you might also like: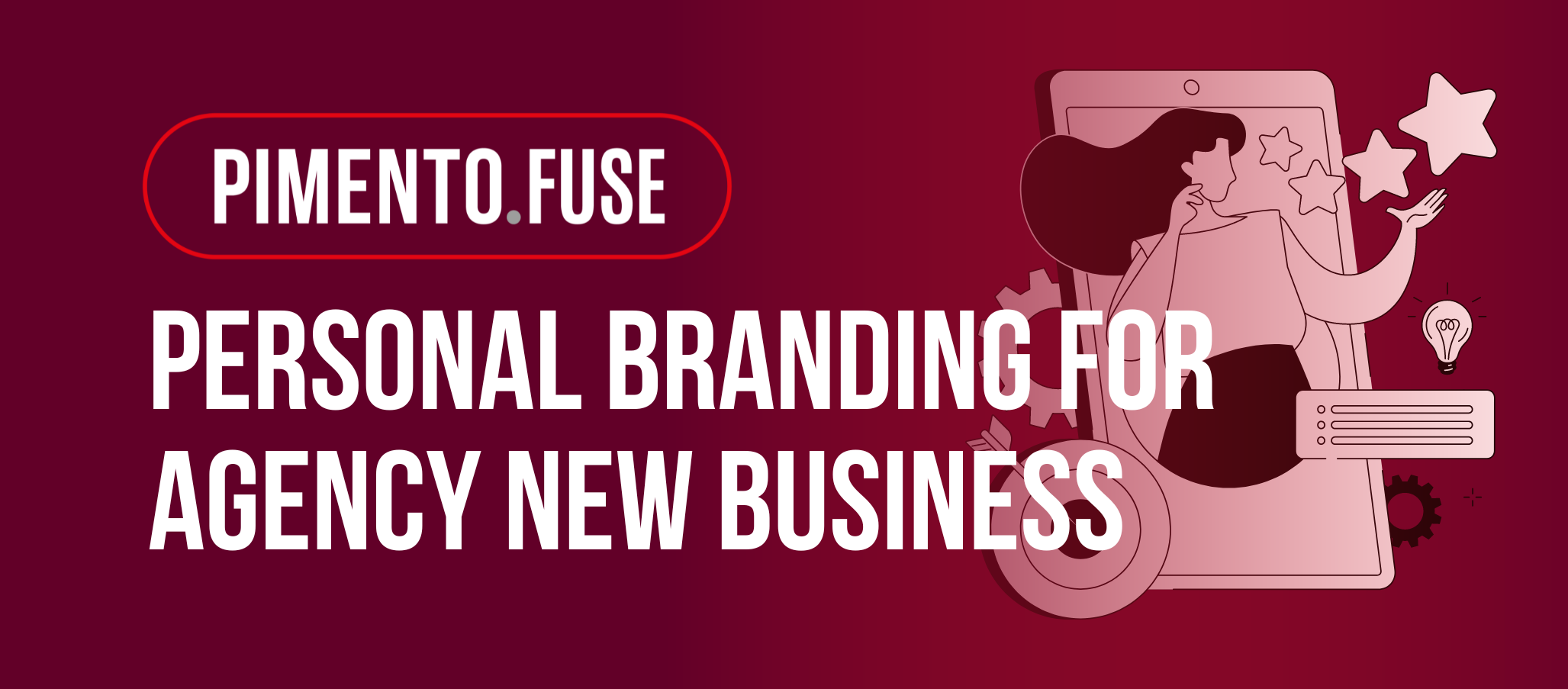 Personal Branding for agency new business
Personal branding is nothing new. But using personal branding for agency new business is often misunderstood. In the fast-paced world […]
Read more

.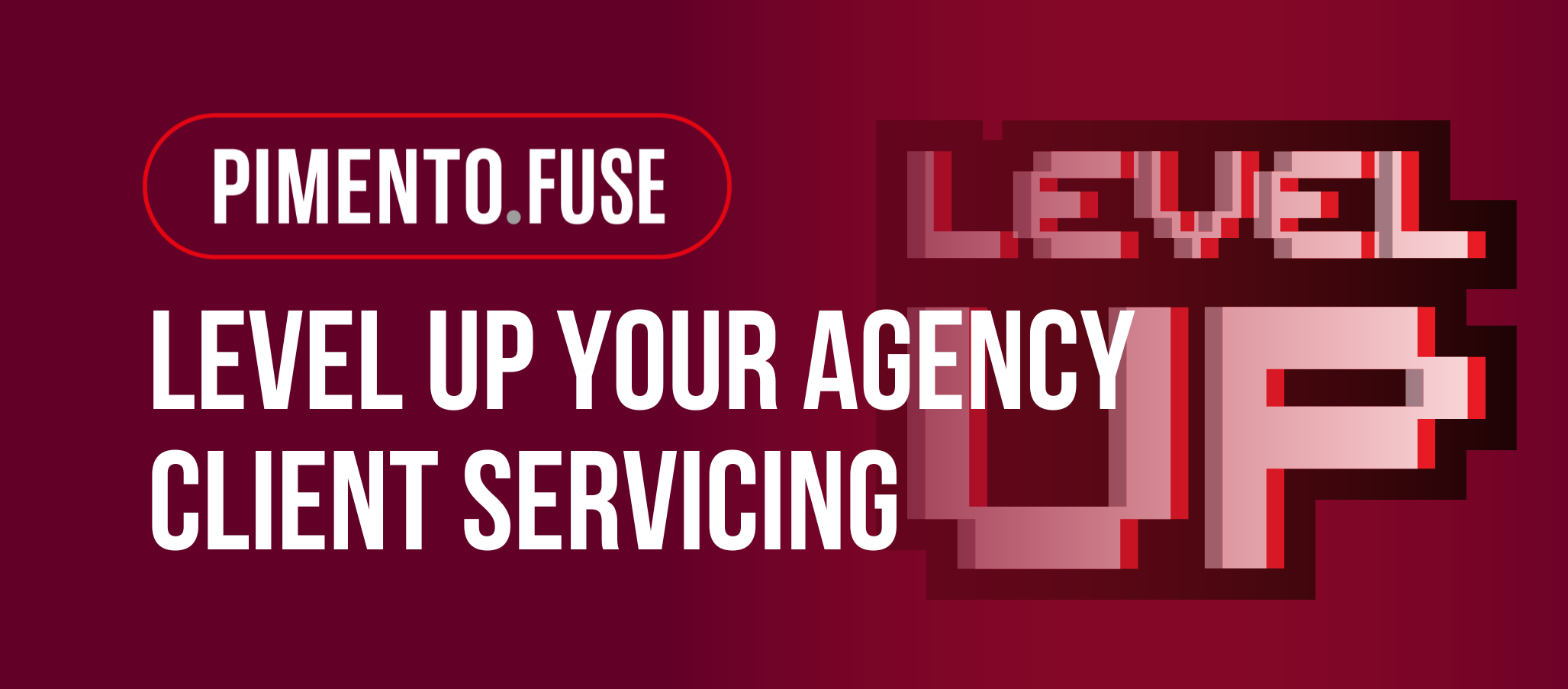 Level Up your Agency Client Servicing to Drive Growth From Existing Clients
Are you a marketing agency struggling to drive client growth from your existing clients? Building stronger more strategic relationships with […]
Read more

.