Level Up your Agency Client Servicing to Drive Growth From Existing Clients
Are you a marketing agency struggling to drive client growth from your existing clients? Building stronger more strategic relationships with your clients through effective agency client servicing is the key to retaining them and delivering further revenue opportunities. However, many agencies struggle to deliver this effectively which has an impact your bottom line.
In this blog post, we'll provide expert insights on how marketing agencies can supercharge their client-facing business with people skills, developing trust, and delivering data-driven solutions to understand their clients' business goals.
We invited 2 experts to delve into building more effective growth from your existing clients:
Jo White, a partner at Team Sterka, specialising in providing training and coaching for agency teams by supercharging client-facing businesses with people skills. Jo is a business leader, trainer and coach with a proven track record of developing really high-performing teams.
Emma Kelly, a Relationship Consultant at The Client Relationship Group – working with the world's leading agencies, providing relationship intelligence (through unbiased client feedback, intelligent relationship tools and coaching) to support agencies globally.
The Value of Agency Client Servicing teams in Driving Agency Growth
As the primary interface between a client and your agency, the client services team are incredibly valuable for driving account growth. In some ways, as a team, their purpose is to retain and to grow clients, and they have the potential to make a real difference to your bottom line. If, for any reason, that function is reduced or they aren't performing, then you will be missing out on a revenue opportunity. They are front and centre.
There is an econometric correlation between Client Service Advocacy (rating 9 and 10 on an NPS type metric) and agency growth and margin. When clients are rating their agency 9 and 10 (the happiest customers), they are three times more likely to be talking about the experience than the work. They're going to be talking about how it feels as opposed to the product. They're going to be talking about how supported they felt, levels of commitment and passion, the levels of expertise, and shared goals and alignment.
Doing great work is one thing. Having clients think you're doing great work, or know you're doing great work, is totally separate. But both are equally important. They're both part of your job role as a client service person and they need equal investment of your time, because just doing the work well is only going to win you half the battle.
How can Agency Client Services teams level up their skills?
It starts with feedback. One way is to ask a very simple question three times a year – that creates an ongoing feedback loop. Then drill down into the diagnosis and actions. Diagnostics is the pivotal step because your client may be rating you a six or seven, and they may be saying something like "Things are great. The team are lovely, but the reports are a bit late and they've had a few errors in them recently." 
A knee-jerk reaction would be to bundle loads more people on to quality check, but that's not necessarily the right thing to do. As we all know, it's hard to say what we mean sometimes, especially if things feel a bit more emotional. Unravel that feedback and identify the real concern underneath it. There might be a sense that the client has seen that the agency has won a lot of new business recently, there's been a lot of press about it, and they felt their team are a little bit less present – they're feeling a bit less important, a bit less cared for. And frankly, they're under pressure in their own business so that it's hurting them a bit. The pain points normally lie just beneath the surface feedback.
Always start with data and then work with teams to really diagnose any pain points or any opportunities.
The Skills Required to get your Account Team Functioning Effectively
It's the fundamentals of agency client servicing: building and maintaining strong relationships.
So they need to know:
How to have an honest conversation
How to ask what may be seen as difficult questions
Sometimes we we can build something up in our mind, that a situation might potentially be confrontational, but if you deliver that in a way and with the right intention, the client will understand where you're coming from and will able to make suggestions.
A lot of the time our clients are under a ridiculous amount of pressure. And whilst they are 'our world' in that everything we're doing is for them, we're only a small percentage of theirs. Being that empathetic ear will develop a level of trust. With trust comes honesty, allowing a dialogue to open between the client and the agency client servicing team.
How to spot opportunities for extending the brief?
It all starts with listening. It really does. And that starts with conversations. It's about understanding and asking good questions.
You have to have a radar on as a business development person or as an entrepreneurial account handler. You need to understand a client's business intrinsically.
Here's what you need to understand:
what they're driving for
what they're bonused on
what their goals are
If there's a sense or even a sniff that the agency are following their own agenda and selling their products that are disconnected to client need, it's given short shrift in the feedback.
Answering client problems vs selling products and services
Growth is going to come from answering client problems, rather than selling products and services. A depth of understanding is ultimately the foundation stone. The world is constantly changing and client problems are constantly ebbing and flowing. Agencies need to be restless and ever curious in their pursuit for understanding ways in which the client may need help based on a deeper understanding.
SO listen. Listen. Listen. If you did nothing else, but actually properly listened and understood your client, it would open so many opportunities for you. And it comes from confidence. When you're faced with a big intimidating client to actually say, "Okay, well, can you tell me more about that?" or " I'm not quite sure how this fits into that?"
Ask questions.
Listen.
Overall, building effective client relationships requires a focus on communication, trust, understanding and value-add. By prioritising these aspects of the client relationship, agencies level up their agency client servicing, drive growth from their existing clients and build a strong, long-term client base.
---
Thanks again to our speakers for sharing their thoughts and advice.
If you missed this particular event, you can watch it here.
If you have any queries, or if you'd like to find out more about becoming a Pimento Member, please do get in touch and find out more here.
If you like this article you might also like: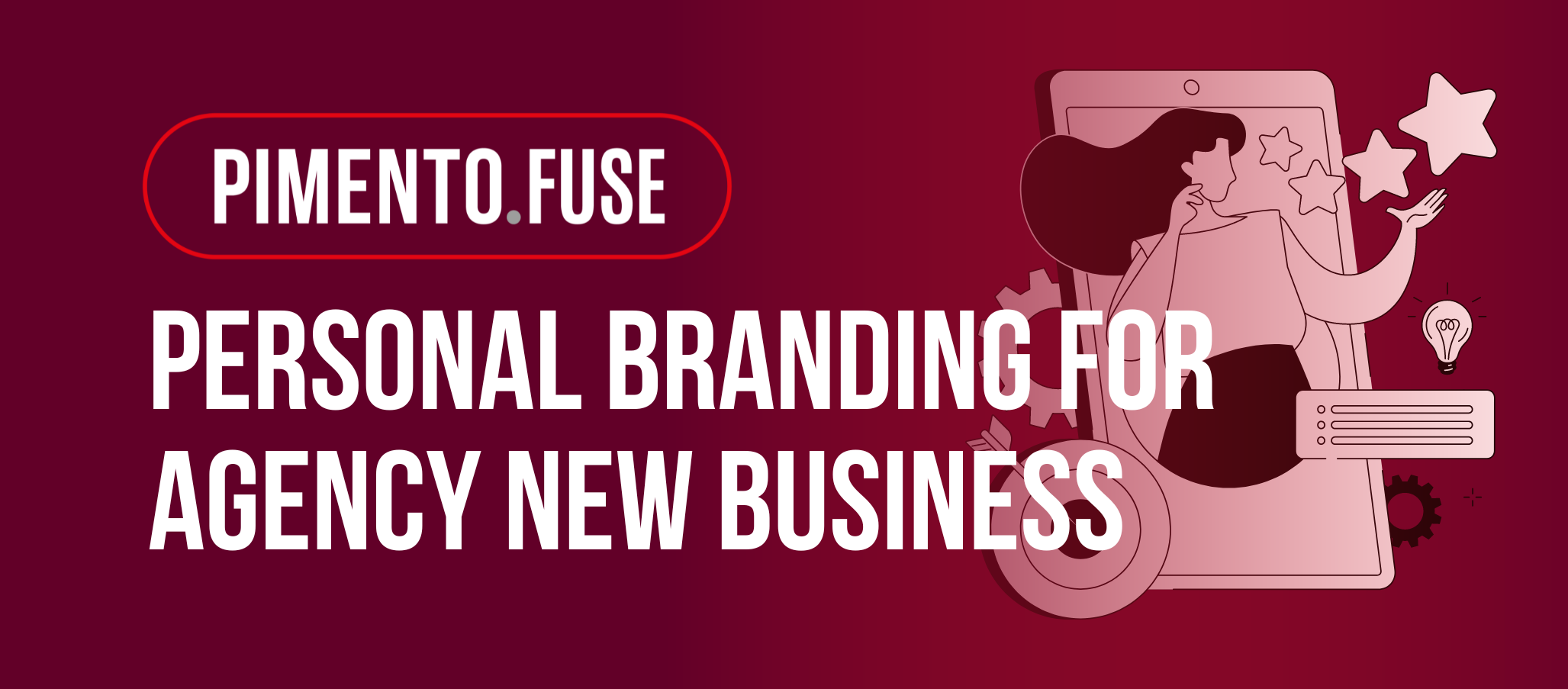 Personal Branding for agency new business
Personal branding is nothing new. But using personal branding for agency new business is often misunderstood. In the fast-paced world […]
Read more

.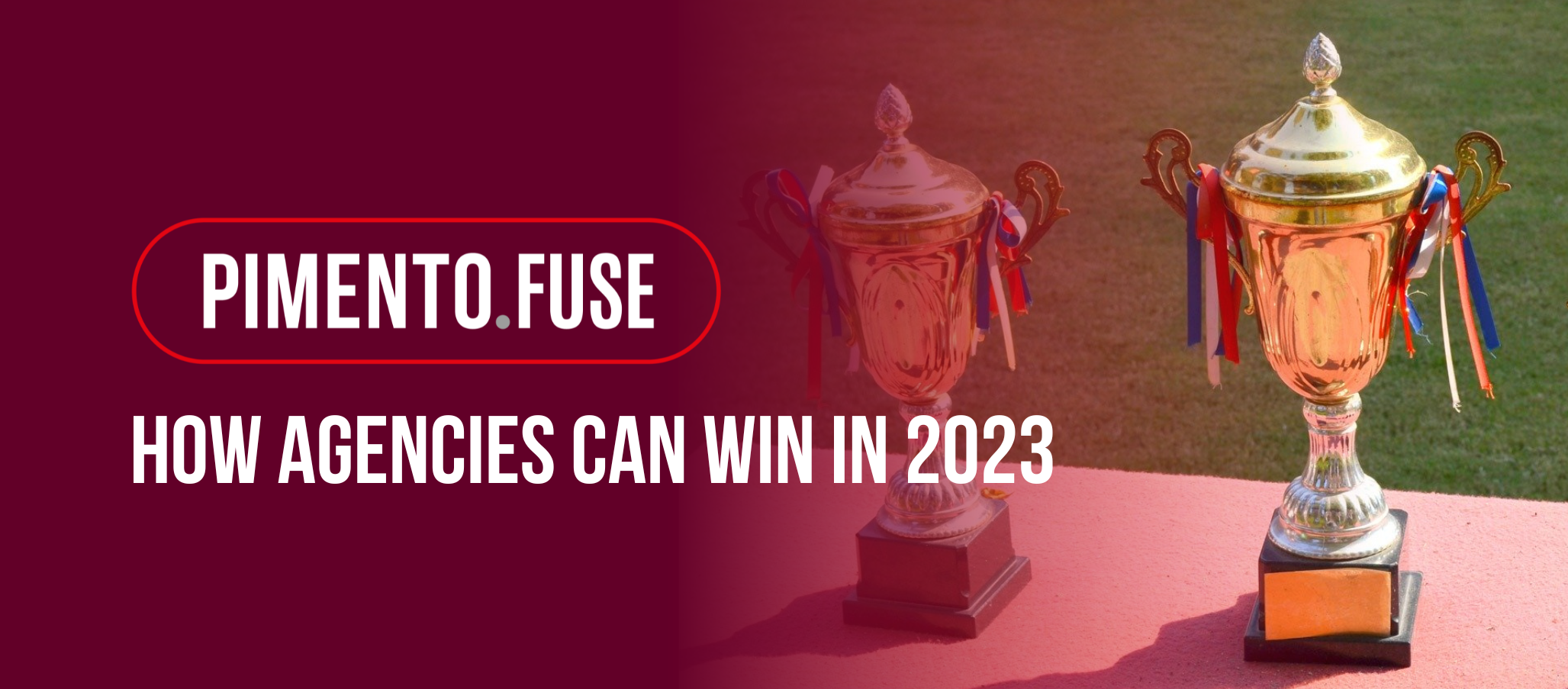 How Agencies Can Win in 2023
The economic climate is making clients nervous and so agencies must be prepared to adjust strategies in response to changes […]
Read more

.